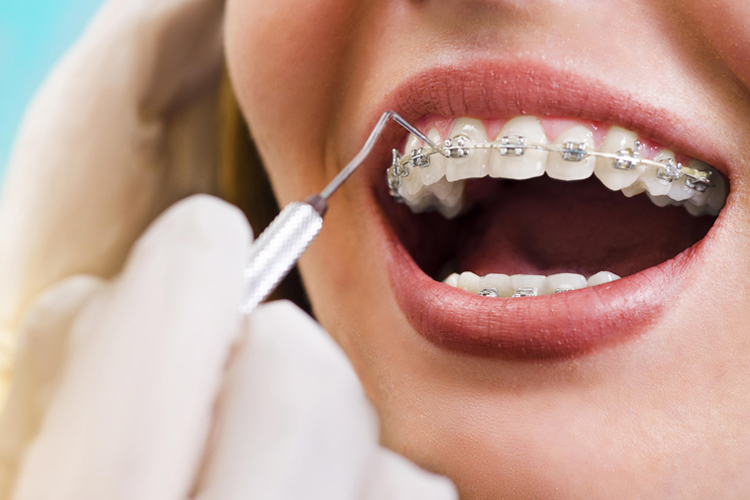 Orthodontic Treatment
Orthodontics is one of the main branches of dentistry and it focuses on the correction of teeth and jaws which are positioned improperly. Crooked or misaligned teeth, as well as teeth that don't fit together correctly are difficult to clean/maintain, and so they are at a higher risk of being lost sooner either by tooth decay and/or periodontal disease. They may as well cause additional stress on the facial muscles responsible for chewing which can eventually lead to sudden headaches, TMJ problems, or neck, shoulder, and back pain. In addition, crooked teeth, or teeth that aren't in the right position usually prevents you from smiling your best and may therefore cause you a low self-esteem.
The main benefits you will get from an orthodontic treatment include a healthier and full-functional mouth, teeth that are more likely to last longer if not for a lifetime, and a more pleasing appearance to boost your confidence.
A dental specialist for this field of dentistry is called an Orthodontist. A dentist must achieve two or more years of education beyond their regular dental schooling in an orthodontic training program.
METAL BRACES
Metal braces are the most popular and common type of orthodontic treatment. A lot of our patients opt for different colors to be placed on their braces to express brightness or fun when they smile, even while on treatment with these metallic fixtures. Treatment period depends on the gravity of cases, but it usually takes between one to two years to complete.
You may also opt to have the braces placed in our clinic, and get them adjusted every month with a local orthodontist in your country, but we recommend that you first find an orthodontist who accepts referral cases so as to ensure the continuity of your treatment.
ORTHODONTIC SPACER RETAINER
An orthodontic spacer retainer, also known as a Space Maintainer (Bilateral Appliance), holds your teeth in their new & proper positions after your orthodontic treatment with braces. Retainers may either be removable or fixed, may have a wire or appears clear. They are custom-built for each patient, and are prescribed by our dentists for your specific requirements. Our orthodontist will likewise give you the instructions as how long will you be wearing your retainers and how to properly care for them.
Like metal braces, the treatment requires periodic adjustments and follow-up checkups every month to ensure its effectiveness on your oral health care.
DAMON® SYSTEM
The Damon® System goes beyond advanced braces and wires; it's actually a whole new way of treating orthodontic patients. The system features self-ligating appliances that are proven to reduce treatment time, provide exceptional results, and significantly improve patient comfort. Moreover, the system is specifically designed to improve your overall facial result. Our certified Damon® System dentist combines three key components to deliver astounding results with faster treatment period, fewer appointments, and greater comfort.
MAIN FEATURES:
Passive self-ligating braces that eliminate the requirement for metal or elastic "ties." This lets you straighten your teeth without experience tightening.
Light and state-of-the-art memory wires allows your teeth to move faster and requires fewer adjustments compared to traditional metal brackets.
Clinically-proven approach straightens your teeth and enhances your facial aesthetics, all with the need for any tooth extraction or rapid palatal expanders.
သွားညှိခြင်း (Ortho by Metal Brace) - တစ်ဆယ့်ခြောက်သိန်း မှ တစ်ဆယ့်ကိုးသိန်း (16 lakh - 19 lakh), (Ortho by Damon Brace) - နှစ်ဆယ့်ခြောက်သိန်း မှ သိန်းသုံးဆယ် (26 lakh - 30 lakh)