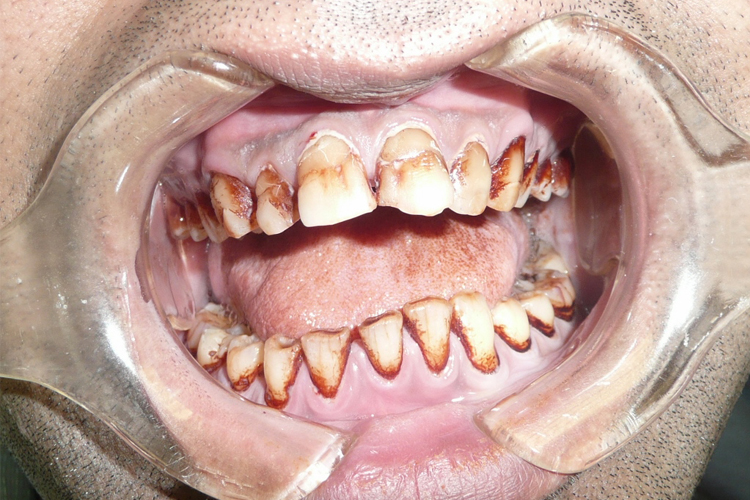 Firstly, we need to understand what causes stains and how to avoid them. One can prevent stains by avoiding smoking and chewing tobacco, as it causes tooth discoloration and oral cancer. Also, Coffee, soda, and red wine are infamous for the tooth stains, try to take these beverages with a straw. Straw usually helps by preventing direct contact of these beverages with your teeth. If you want your teeth to remain white, cut the amount of your sugar intake. A high amount of sugar supports bacterial growth, the bacteria that causes gingivitis and plaque.
Secondly, there are foods that can actually brighten your teeth. Fight stains and improve overall oral health by munching on the following:
· Apples. Apples improve your gum health and stimulate saliva production, which helps to rinse away stains.
· Cheese, milk, and yogurt. Rich in calcium, all of these help to strengthen teeth enamel and appearance.
· Nuts, celery, broccoli, and carrots. The abrasive and coarse abrasive texture of these foods scrubs off stains.
· Raw onions. The sulfur found in raw onions stops plaque from forming.
· Strawberries. The malic acid found in strawberries naturally removes surface stains lurking on your teeth.
There are some other hacks to get sparkling white teeth, such as
· Use of salt: Salt is the main natural cleansing agent that is in use since ages. It helps to refill the lost minerals in your teeth and helps to bring back the white color. Common salt can be used regularly each morning as a substitute for toothpaste. You can mix common salt with charcoal and brush your teeth to make them white.
· You can also, invest in a good electric toothbrush, thanks to their vibrating heads, electric toothbrushes are able to remove more stains than a standard toothbrush.
· You can also use teeth whitening strips once in every 3–4 months.
If you have got a high amount of stains on your teeth and nothing works out – Visit your dentist as you may require in-house teeth whitening procedure.
Hope I have answered your question perfectly.
သွားကွမ်းချိုးခြစ်ခြင်း (betel quid stain removing) - ကျသင့်ငွေ ရှစ်သောင်းခွဲ (85000 mmk)